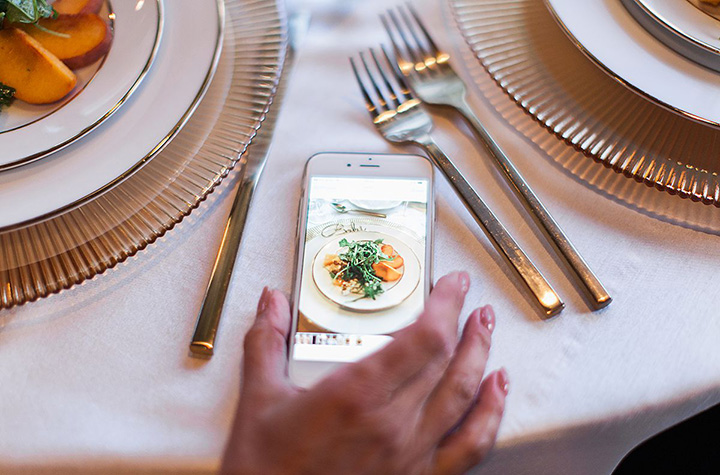 . . .
"Since Eve ate apples, much depends on dinner."
~Byron
. . .
We are grateful that many of our clients have taken the time to write thoughtful testimonials about working with the Chef Stephanie team. We are pleased to be able to share them with you here.
. . .
tiffany & rich
"I absolutely LOVED working with Chef Stephanie. She gives things to you straight, there are no surprises and she HIGHLY considers anything you may be worried about/cautious about it. My fiancé and I planned and paid for our own wedding, so it was really important for us to have a caterer who was open and honest about what worked, what didn't, and what costs would be. Chef was all of that—not to mention so supportive and had amazing advice about the wedding process as a whole.
Our guests absolutely loved the food—and the staff are incredible. They were so kind to me and my guests and really added to the fun atmosphere we wanted for our wedding while remaining completely professional. Not once did I ever have to worry about catering/bar logistics for my big day."
. . .
sonia & jim
"Our food love affair with chef Stephanie started when we decided to have her cater our 130+ wedding. We were instantly impressed and attracted by her honesty, organization, and vision. We had a partial idea of how we wanted our wedding food to be like, going with a tapas theme and representing all the countries my husband and I traveled together. She was immediately able to paint and expand our desires to a tee and to a budget we could afford. Furthermore, she was able to attend to each of our guests dietary restrictions. When juggling all the details of a wedding, it is so important to have great communication and not forget any small logistics. Chef Stephanie always responded to our emails in lightening speed and addressed details that we didn't even think about. She was like a wedding planner to us as well, which was super helpful. Come to the wedding date and we knew we were in good hands. Our guests could not stop gushing about how good the food was and how friendly and attentive the staff was."
. . .
emily & rick
"I can't tell you how much you, your crew and, above all, your food exceeded expectations and blew us away! Proper thank you and 5-star reviews when we return to the mainland, but suffice it to say you will be getting many glowing off-the-charts positive reviews from us. We loved the food (just as you told us it would be), and we felt totally taken care of by your cheerful, attentive, courteous crew. From the apps to the brilliantly-fresh and flavored main dishes to the speedy shifting of the room, you guys rocked!"
. . .
sacha & laura
"Stephanie and her crew were absolutely perfect. From the very beginning Stephanie worked with us to design a menu that aligned with our vision: simple, natural food with lots of colors, vegetables and variety. We were so grateful that she was flexible throughout the planning process, making changes and additions when we needed and even figuring out some cake drama for us. On the wedding day her team was on time, professional, fun to be around and the food was amazing. The buffet set up was beautiful, the personalities were wonderful and the guests raved about everything. Her team was even able to stay late after we had a major problem with a limo company that caused us to delay the wedding by almost two hours. Would recommend Chef Stephanie for any party any day, she's amazing."
. . .
jessica & nathan
"While away [on honeymoon], we were constantly thinking about how well everything went on our wedding day. With all of the vendors, transportation timelines, large amount of guests…we feel lucky to have experienced the wedding of our dreams. You and your team were essential in making the day so wonderful. But more than just the day, during the months and weeks leading up to August 2nd, our discussions left me feeling confident that you and your team were going to hit this out of the park."
. . .
lina & nerissa
"I have heard so much great feedback about your food! I think the best one has been that the food was by far the best food they had ever had at a wedding. Multiple people told me that. They then proceeded to tell me that they have attended lots of weddings and are at best unimpressed by the food, but that our food was so delicious. My family members commented that the service was also impeccable—very responsive to their needs and very friendly."
You and your staff are so very talented. I am sure you know that, but just want to reinforce that feedback. Thank you so much for making our day so special."
. . .
john & john
"After talking with a few catering companies, we came across Chef Stephanie. Right from the get-go she was very honest as to what the costs would be and how her company works. It's safe to say that she exceeded our expectations when our special day arrived and added special touches that we were not expecting. Her crew was super supportive of us and our guests and really helped make the event a success. It was really great of her to assign a special staff member to attend to just our needs which made it easy for us to eat and drink while still mingling with our family and friends. We shouldn't forget to mention that her food is amazing. Chef Stephanie will work with you to make a menu that you and your guests will love."
. . .
kelsey & john
"Chef Stephanie and her team catered our wedding, and we cannot speak more highly of our entire process of working with them! From our very first meeting, Chef Stephanie was organized, professional, thoughtful, warm, and collaborative. During our initial discussions, we shared our values around food, and our vision for the dining experience we wanted to create for our guests, and then we began the fun process of menu planning. Chef Stephanie struck that fine balance of both bringing her own strong ideas to the table, as well as sincerely welcoming our creative input at every stage, which gave us a rich palette of options to work with. She and her team then brought our mutually designed plan to life on our wedding day with impeccable execution."
The day of our wedding was overflowing with joy, excitement, and a sense of serenity. There was very little stress in general, and absolutely no concerns regarding the food and beverage plan. We threw in a few challenging pieces too! We wanted our favorite gourmet ice cream, which had to be transported from San Francisco deep into West Marin on dry ice. And our rustic country reception hall didn't exactly have the most robust kitchen equipment ever. But Chef Stephanie and her team took care of every detail with grace and professionalism. All the food was delicious, and service flowed with relaxed precision. We heard from countless guests that it was the best meal they'd ever had at a wedding!"
Our favorite aspect of the entire journey was how warm and genuine each member of Chef Stephanie's staff was in every moment from beginning to end—they were wonderful, and brought more love and light to their work and to our day than we thought possible."
We feel endless appreciation for Chef Stephanie and her team for supporting our wedding in so many ways, both visible and solving problems we'll never even know about, to leave us with only happy memories we'll cherish always."
. . .
look for us online